Welcome to Erina

Skin Cancer

Clinic
Erina Skin Cancer Clinic
is located in the business heart of the Central Coast NSW.
Our major services include skin cancer check and management with procedures under local anaesthesia. We use 'state-of-the-art' technology to make sure that NO potential issues are overlooked.
Our team consists of experienced, skilled, and board-certified skin cancer doctors, dermatologists, aesthetic doctors, surgeons, and general practitioners. With this team, we take pride in providing quality and professional services to our patients.
We are easily accessible from the Central Coast Highway Erina (155 The Entrance Rd.), next to Red Rooster. Our location is also close to a wide range of other medical services, be it radiology imaging, physiotherapy, psychology, chiropractic, and others.
Erina Skin Cancer Clinic
is committed to helping our patients have healthy skin. We guarantee you that we provide each of our patients with trusted, reliable, and safe medical procedures to achieve glowing and youthful skin. We also provide consultation for our clients to fully understand their skin issues and the medical procedures we use to treat them.
Having an in-depth knowledge of our skin enables us to take care of it and take the needed measures to prevent any type of skin disease. Read our blogs to learn more about your skin and the skin procedures we perform in our clinic.
Everything You Need to Know About Mole Mapping
What is mole mapping? Why do you need to have your mole checked every now and then? Where can you do mole mapping? Read on the article to find out.
What is Skin Flap Surgery?
What is a skin flap surgery? Read on to learn more about the types of flap surgery methods and other reminders to keep in mind prior to getting this surgery.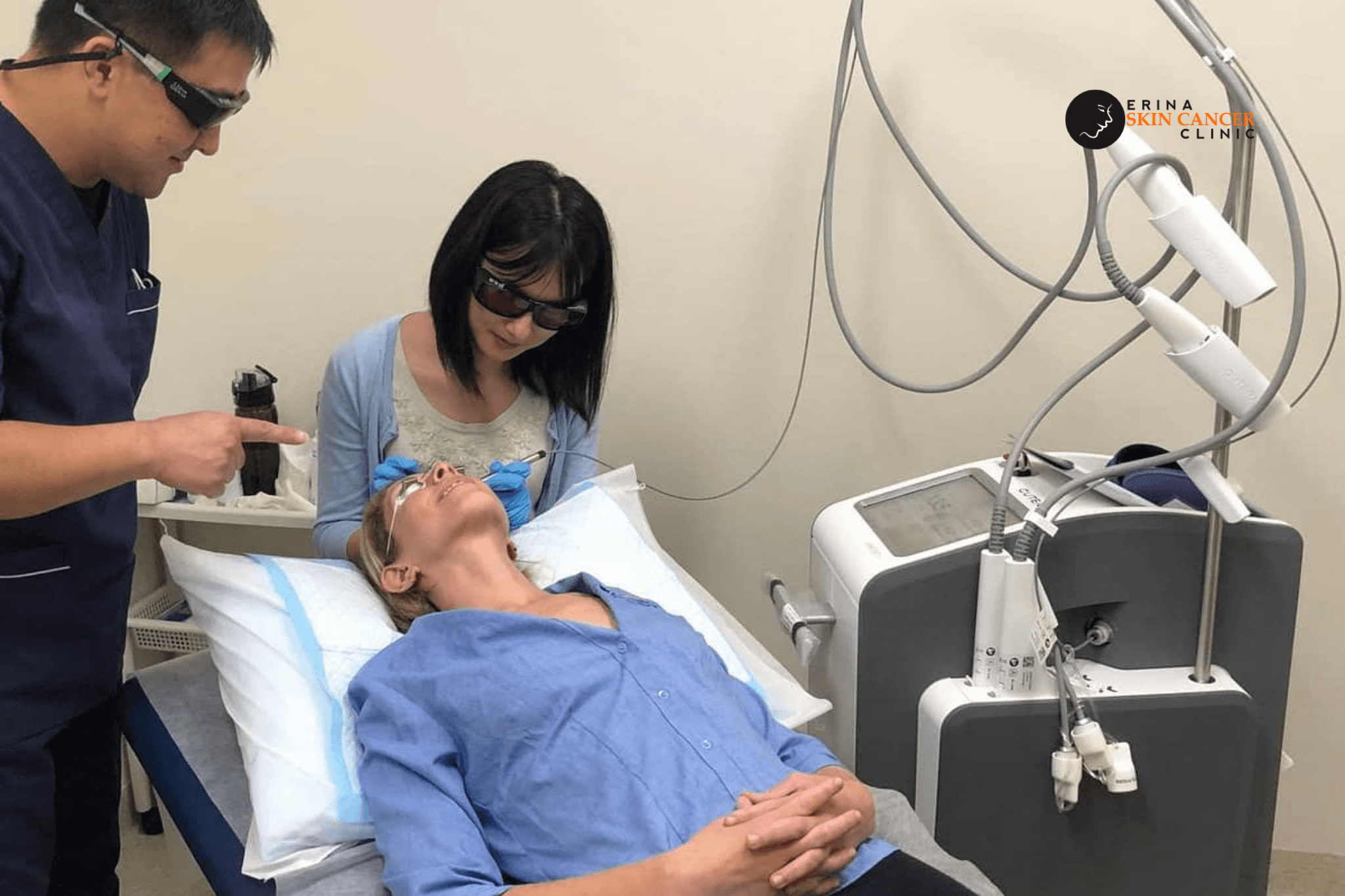 Laser genesis is a crowd favourite when it comes to skin rejuvenation. Check out this post to learn more about this procedure and why you should try it.
Book a Skin Cancer Check Now!