Medical Grade Laser Treament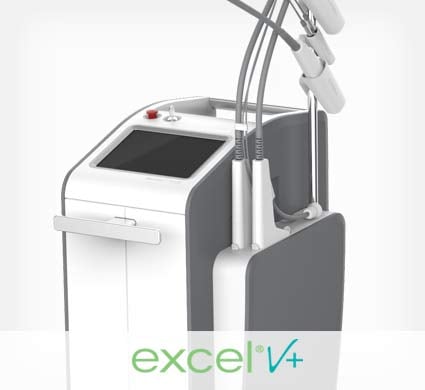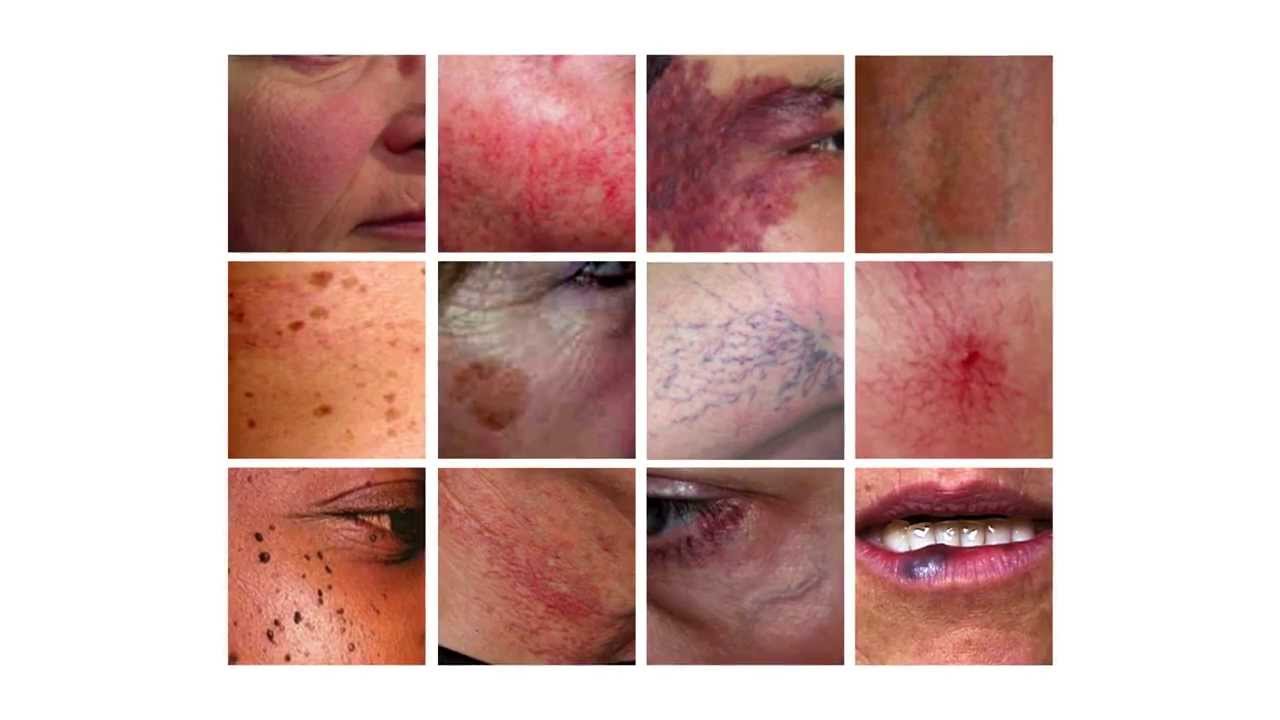 The New Power in Vascular and Pigmentation Treatments
excel V+ is the latest generation laser technology for vascular and pigmentation treatments. With design input from leading dermatologists, excel V+ delivers the power, precision, and performance to safely and effectively treat indications from challenging vascular and pigmentary conditions to today's most common skin concerns. Featuring two clinically proven wavelengths, large spot sizes up to 16 mm, and higher energy, excel V+ puts you ahead of the rest and expands your treatment capabilities.
Fast, Efficient Treatments
Deliver quick, efficient treatments with excel V+'s large 16 mm spot size – the largest in its class – or adjust spot sizes in 0.5 mm and 1 mm increments to precisely match spot size to the treatment area – eliminating unnecessary collateral tissue damage.

Smart Cooling System
Adjustable from 5-20°C, excel V+'s superior contact cooling delivers consistent cooling before, during and after each pulse. Titrate the temperatures to match the indication treated for effective, yet comfortable and safe treatments.
Power of Precision
Deliver higher energy at larger spot sizes and shorter pulse durations with the most advanced 532 nm wavelength available today. excel V+'s unique engineering enables providers to get the most out of their device and deliver consistent performance and reproducible outcomes with Cutera's unique truPulse technology.
excel V+
addresses more than 20 common skin concerns including:
Q: WHAT IS EXCEL V+ ?
A:
excel V+ is the fast and easy way to treat visble veins, discoloration and wrinkles. It is the most advanced aesthetic laser technology, combining two powerfully precise lasers to target and eliminate unwanted reds, browns, purples and blues on the face and body.
Q: WHAT DOES EXCEL V+ TREAT ?
A:
excel V+ treats more than twenty unique aesthetic and dermatologic skin concerns. The most common excel V+ treatments include rosacea, facial and leg veins, age/brown spots, and acne scars.
Q: HOW DOES EXCEL V+ WORK ?
A:
Your treatment provider will select one of excel V+'s two lasers and customize the treatment settings to target the color and depth of your skin concern. Most treatments are finished in just a few minutes, and results are typically seen after a serise of 1-3 treatment sessions.
Q: WHAT ARE THE BENEFITS OF EXCEL V+ ?
A:
excel V+ delivers clinically proven results on a wide range of skin concerns. The treatments are comfortable and fast, with most treatments performed in under 10 minutes. Depending on the area(s) and concerns being treated, some procedures may take up to 30 minutes.
Q: HOW MANY TREATMENTS ARE REQUIRED ?
A:
With excel V+, most skin concerns require only one to two treatment sessions to achieve results. However, the number of treatments will vary based on your condition. We will discuss a customized treatment plan during your consultation.
Q: IS THE TREATMENT PAINFUL ?
A:
excel V+ treatments can feel similar to a quick rubber band snap against skin. Depending on the procedure, a cooled treatment tip will be in contact with the skin to protect and provide additional confort to the area.
Q: ARE THERE ANY SIDE EFFECTS ? WHAT ABOUT DOWNTIME ?
A:
Typically, you can wear make-up and return to normal activitives immediately. Redness and/or swelling can be expected following treatment. For full face treatments, swelling will peak 24 to 48 hours post treatment and usually resolve within a few days . We may recommend a topical steroid to reduce swelling as needed. Treated brown spots will darken following the treatment and slough off within 3 to 5 days.
Q: What is Laser Genesis® ?
A:
Laser Genesis®
is a breakthrough non-ablative laser treatment that stimulates the skin's natural processes to diminish the signs of aging and sun damage, and promote a vibrant, healthy-looking complexion.................
.read more
Book a Consultation Today!
Through our non-surgical treatments, we aim to safely and efficiently enhance your body and facial aesthetic for greater confidence and higher self-esteem. To enquire about a treatment, please contact us at
(02) 4365 2818
.