Today, some of the most popular cosmetic procedures involve the use of lasers for rejuvenating the skin and restoring natural beauty. It's worth noting that not all lasers are one and the same. Lasers come in different types with different sources of energy and wavelength, each of them treating different conditions.
One effective laser treatment that delivers a lot of beauty benefits is laser genesis. In today's post, we're going to talk about this treatment and the science behind it.
What is laser genesis treatment?
It is a non-invasive procedure that uses a near-infrared (NIR) Nd:YAG laser with a wavelength of 1064-nm. It has already been proven that NIR irradiation provides effective stimulation of elastin and collagen, which makes this treatment the go-to for skin rejuvenation. The laser gently heats the skin, which increases the production of collagen and generates the production of new skin cells.
It can improve the appearance of redness, enlarged pores, fine lines, wrinkles, and uneven texture. It's primarily used to improve the look of rosacea and fade scarring. This laser treatment works for people of all ages and skin tones.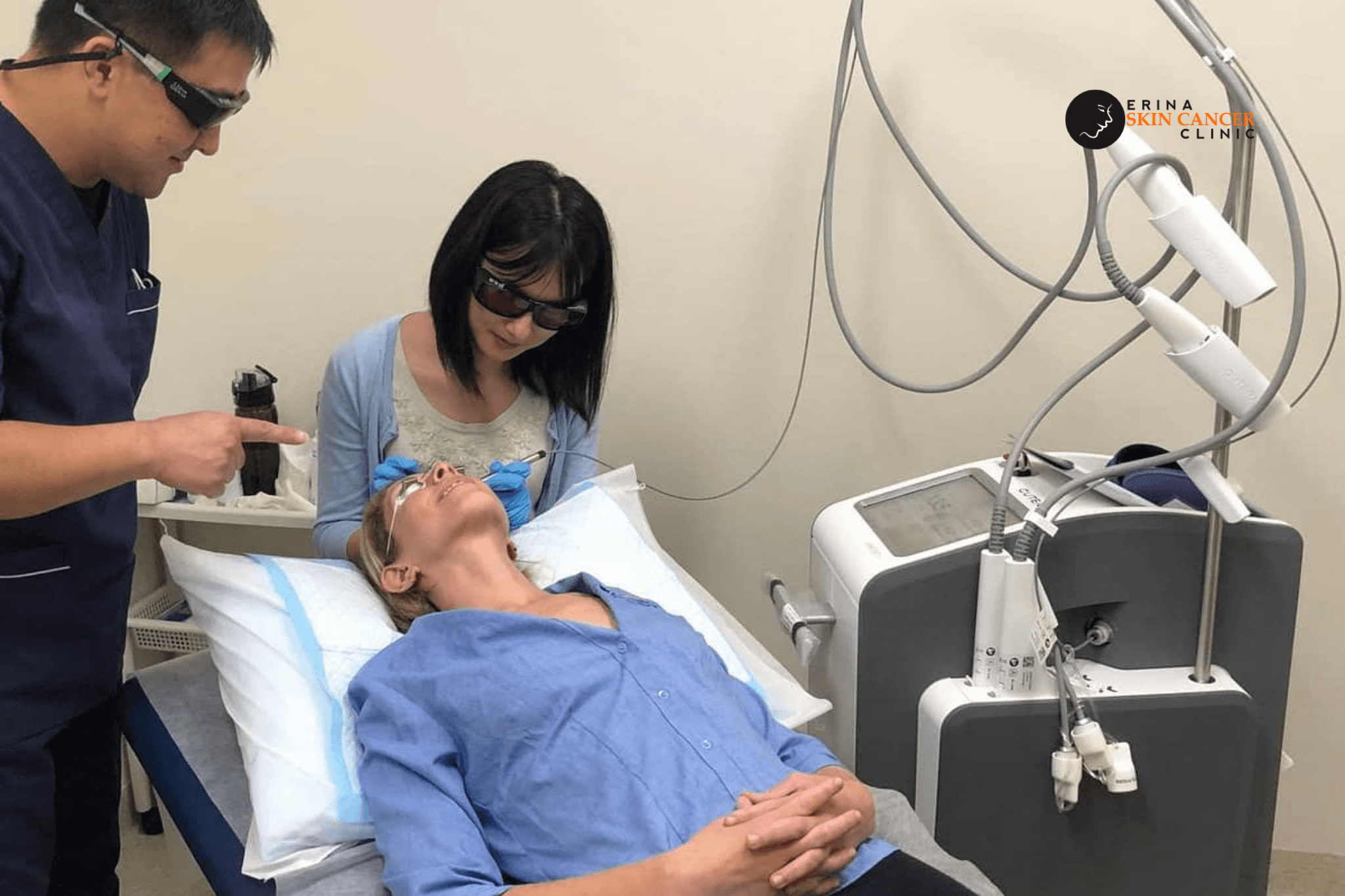 You must be wondering, how does laser genesis work? Before getting to the science behind it, let's talk about the human skin first. There is a highly elastic protein called elastin within the connective tissue layer underneath the skin surface, helping the skin to resume its shape after contracting or stretching. Along with elastin, there's also collagen, which is a structural protein that gives the skin its strength and firmness.
Collagen and elastin are degraded over time. This loss of collagen and elastin is one of the main factors contributing to signs of aging, which is what laser genesis helps to prevent. It stimulates the production of collagen and elastin by gently heating the dermis, which is located below the skin's surface.
The thermal energy targets the tiny vessels and capillaries that cause persistent skin redness, as in the case of rosacea. As the thermal energy breaks down these vessels, blood trapped under the surface of the skin dissipates. This results in reduced overall redness.
This makes laser genesis effective in reducing oil production and the appearance of fine lines and wrinkles. It tightens the pores, gets rid of sun damage, and improves the overall tone and texture of the skin. If you're looking to diminish any redness on your skin, this treatment may be right for you.
How does the procedure go?
It's a fairly quick procedure that can be done in under 30 minutes. A highly trained medical practitioner or assistant in an office usually handles the laser treatment. The laser, which looks like a small wand, is hooked up to a larger machine.
Patients will wear goggles. In some cases, their hair will be covered. Unlike harsher cosmetic procedures, this one is completely painless as you will only feel light heat on your face. Most people find the procedure soothing as there is no pain involved.
What are the targeted areas for treatment?
The procedure is commonly done on the face or neck, but it is suitable anywhere on the body. Some patients will get laser genesis on their neck, shoulders, décolletage, or even their hands.
What are the side effects of laser genesis?
This treatment is considered a very low-risk procedure. Redness is the most common side effect after treatment, but it will typically clear on its own within a few days. Patients who have ever had a reaction to a laser of any type should consult with their doctor before getting this treatment.
How often should this treatment be done?
As previously mentioned, going for this treatment is very soothing as there is no pain involved. It's much like getting a luxurious facial, but it's more effective in improving the skin. How often laser genesis should be done depends on the condition being treated, the skin type, and the desired results.
Usually, patients go through a series of 3-6 treatments spaced about a month apart. It can take up to six treatments to see optimal results, but getting this treatment is money well spent if we compare it with traditional facials. Regular facials will not get rid of sunspots, diminish pore size, or stimulate collagen regrowth. This treatment is the ultimate choice for complete skin rejuvenation.
After the skin heals and more collagen is produced, you will notice a dramatically smoother skin surface. You can expect to have a glowing skin tone and a radiantly more youthful-looking complexion. Schedule a consultation to find out how many treatments you may need to see your desired results.
What post-care treatment is needed?
In order to benefit from longer-lasting results, patients are advised to adopt a healthy skincare routine and maintenance program. Avoid direct sun exposure after your treatment and use an appropriate sunblock (SPF 50 is recommended). Also, avoid excessive alcohol consumption and the use of tobacco products.
Rejuvenate your skin with Laser Genesis
Enjoy the beauty benefits of this procedure from a reputable
laser clinic
. Erina Skin Clinic offers
laser skin rejuvenation treatments
to help you get that glow from laser genesis. Contact
Erina Skin Clinic
to schedule your consultation.